February 2021
Been awhile since we posted about the Fairhaven Learning Project. The Coronavirus pandemic threw everyone for a loop! The latest is from Bent Pine Farm in Florida. Their new Farm-Stay is being advertised through Airbnb, Yonder, VRBO, and Farmstay US. Book one of the fun accommodations or the whole farm for a Farm-Fam-Cation!
@ BENT PINE FARM – Discover the Blue Hen Farm-Stay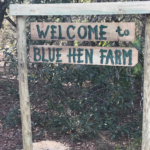 The Blue Hen Farm-Stay is in full swing with visitors from the North escaping the cold and snow, and friends from closer-by looking for a fun and relaxing break from the pandemic. Our animals are loving the attention!
Classes in Culinary, Livestock Feeding & Care, and Mixed Media Arts will begin in April. Wood construction might have to wait a bit since the price of wood has gone through the roof!! Stay tuned for that one…
Check the class schedule on the Bent Pine Farm Website…
*******
Sept 2018
Here's our first fermenting class. Today I learned… to cut down on the salt!
**********
Oct 2018
Tiny Tilly arrived today and was situated in the Tilly Garden in front of the Lost Arts House. Had to face her east to avoid the hot afternoon sun in the front windows. She looks as if she is turning her back on the rest of us. Have to decorate that backside!
**********
TUESDAYS @ BLUE HEN
August 2019 – The Blue Hen Farm 'Lost Arts House' is awaiting the fall Internships and HUG Workshops. Blue Hen Tuesdays have continued through the summer with Chili Pot Luck and Tales from the Farm Storytelling Lunch, featuring Stone Soup, Quinoa Salad, Lambs Tail Pie, and Sausage Chestnut Stuffing. Each had its own tale to tell.
Work on the Chicken Tractor continues…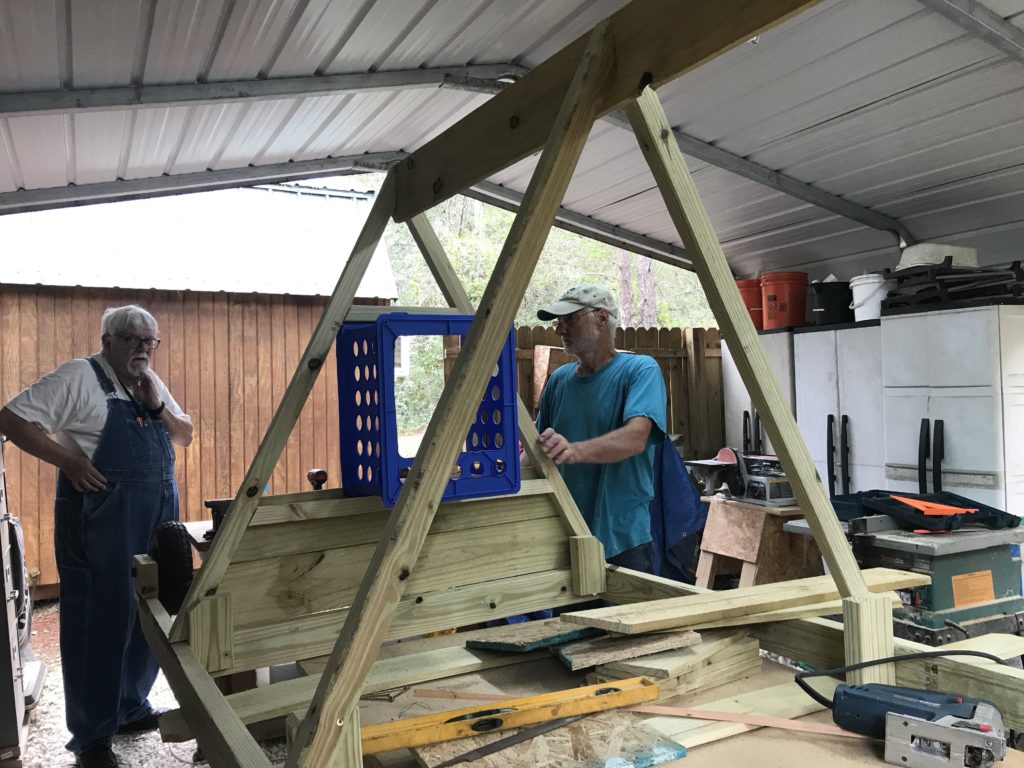 Cheers,
Gus